SCDAA proudly announces the addition of two new members joining its ranks: Supporters of Families With Sickle Cell Disease, Inc., in Tulsa Oklahoma and the Sickle Cell Foundation of Minnesota; Minneapolis MN
Supporters of Families with Sickle Cell Disease (Supporters) is a community-based Oklahoma nonprofit organization assisting families living with sickle cell diseases. Since 2004, Supporters – the only grassroots family support and advocacy organization in Oklahoma – serves as a center of contact and referral to community resources. Supporters, contracted with the Oklahoma Health Care Authority, serves as the state lead SCDAA HRSA Newborn Screening program for Oklahoma.
Led by Founder and Executive Director Velvet Watts Brown, Supporters is dedicated to reducing the burden of sickle cell disease in Oklahoma through community education, testing awareness and advocacy. It equips individuals, families and Oklahoma community agencies with training needed to support, advocate and educate others on behalf of those affected by sickle cell-thalassemia disease/trait.   www.sicklecelloklahoma.org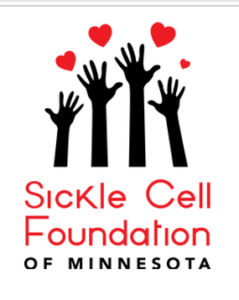 Sickle Cell Foundation of Minnesota (SCFMN), founded in 2015, is a community-based organization comprising of passionate patients, caregivers, sickle cell trait carriers, healthcare providers, advocates, and other individuals and stakeholders who are concerned with the outcomes of their community.
​Their mission is to improve the quality of life for individuals and communities affected by sickle cell disease and sickle cell trait. They look to provide community programs and resources that meet the needs of individuals and medical providers.
​By connecting individuals and families living with sickle cell to one another, to competent and compassionate medical providers and services that provide increased access to resources that address barriers to care, we believe we can and will help to improve health outcomes that also improve and enhance quality of life, notes Director Rae Blaylark of the organization's vision and values. www.sicklecellmn.org