"Gail wanted to eradicate sickle cell disease and support patient care. She also wanted to inspire people  with sickle cell to live their fullest and best life they can while managing their sickle cell disease. Those goals inspired Gail to write Soar."
– Howard Woolley
Howard Woolley, a champion for the sickle cell community, became a sickle cell advocate and started raising public awareness about sickle cell disease, in conjunction with the 2017 release of the book SOAR, the memoir of Gail Campbell Woolley, his late wife. Howard is engaged in sickle cell anemia philanthropy with Johns Hopkins University department of medicine. He speaks at pharmaceutical company meetings and academic medical institutions about his experiences as a caretaker of a loved one with sickle cell, educating other caretakers and medics about increasing better care for those suffering from the disease. Howard spoke at the Sickle Cell Disease Association of America, Inc.'s 5th Annual Walk With the Stars & Move-a-thon event last year.
When Gail Campbell Woolley was seven, a pediatrician told her mother that she suffered from sickle cell anemia, a rare blood disease, and that she would be dead by age 35. While others may have responded to this horrifying news by descending into a fog of self-pity, Gail went in the opposite direction. She decided to live an eventful, exciting life that ultimately included—despite a troubled home life and the systemic racism and sexism of the late 20th century—academic success, an impressive career, a long and loving marriage, and the ability to leave her unmistakable stamp on every person she met. By the time she finally succumbed to her disease at age 58 in 2015, she had ground that doctor's words into dust.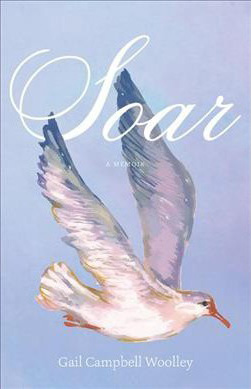 Soar, written in the last two years of her life, is Woolley's powerfully inspiring story, and its publication checks the last item off her extraordinary bucket list, which also included traveling to every continent except Antarctica. Written in an engaging, no-nonsense voice with a directness that reflects her many years in journalism, Woolley's remarkable story not only will move readers to root for this irrepressible, quietly heroic woman but also will push readers to reassess their own approach to life.
Howard, President/CEO of Howard Woolley Group LLC, is a leading expert in the field of regulatory risk management, public policy and government affairs. He lends his strategic business insights and technology policy expertise to high tech and telecommunications companies through his consulting business. He previously served as Senior Vice President for wireless public policy and strategic alliances for the Fortune 16 company, Verizon Communications.
Howard has received numerous write ups in the media, including a feature story in the National Journal. His article on corporate board governance of regulatory risk was published in the National Association of Corporate Director's Directorship.com.
Howard also serves on the board of Johns Hopkins Medicine; the telecommunications company, SOMOS Inc.; and the advisory board of his alma mater, the Newhouse School of Communications at Syracuse University. He has served on the board of the Executive Leadership Council. In 2013 he received the National Urban League's highest award for Outstanding Service on their Board of Trustees.
SCDAA thanks Howard for his commitment to sharing the touching story of his and his wife's story journey living with sickle cell disease. He is truly a champion for the sickle cell community, and his efforts are very much appreciated.