Welcome to CMO Speaks, a blog featuring the voices of SCDAA's clinical leadership team. This article was written by Dr. Lewis Hsu, SCDAA's chief medical officer.
The Emergency Department is no one's favorite place, but unfortunately individuals with sickle cell disease may pay it frequent visits for emergency care. Encountering problems in ED care is distressingly common. During the SCDAA Annual National Convention in October 2023, SCDAA participated in a joint session with the Emergency Department Sickle Cell Care Coalition (EDSC3) entitled "Summit on Emergency Department Sickle Cell Care."
The special morning session, Frameworks to Improve the Emergency Department Experience for Sickle Cell Disease, focused on existing guidelines and efforts related to dissemination and education of emergency medicine clinicians. The keynote speaker for this morning session was Dr. Aisha Terry, president of the American College of Emergency Physicians. Videos expressing the views of people living with sickle cell disease and those that care for them give further insight into the current state of care delivered in the emergency department.
Other speakers included:
Dr. Henry Young: Point-of-Care Tool to guide management of SCD
Dr. Paula Tanabe: Statewide standardization of care processes, the North Carolina experience
Dr. David Brousseau: Implementation through a research network, the PECARN experience
Yvonne Carroll: IASCNAPA sickle cell disease bootcamp for nurses
Major Takeaways on ED Care from the Convention
Dr. Paula Tanabe made presentations that included implementation tips for Individualized Pain Plans (IPP) to help ED doctors and nurses to see that the IPP can help speed up their workflow. She suggested that providers put the IPP in the health record where a Patient Portal can access it. One individual reportedly showed their IPP to a new ED when traveling out of state, and that ED acted upon the IPP as credible information.
SCDAA is partnering with MedicAlert to store IPPs online and provide patients with a bracelet/wallet card with a QR code that links to their information. We hope that the MedicAlert imprint will make the IPP credible.
The ACEP Point-of-Care Tool for sickle cell (website and mobile app) built into their algorithm for sickle cell acute management that dosing of pain meds should be guided by IPP as first choice, weight-based dosing as second choice.
A new calculator for sickle cell experts to create IPP dosing in the ED based upon the individual's chronic opioid intake was created by Dr. Paula Tanabe and Dr. Patricia Kavanagh. The tool was validated in a clinical trial COMPARE-VOE. The Excel calculator and instructions are posted for health care providers to use at the National Alliance of Sickle Cell Centers website.
---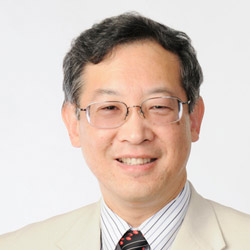 Lewis Hsu, MD, PhD, is a pediatric hematologist who serves as director of the Sickle Cell Center and professor of pediatrics for the University of Illinois at Chicago. He has conducted sickle cell research, published over 100 publications and co-authored "Hope and Destiny: The Patient and Parent's Guide to Sickle Cell Disease and Sickle Cell Trait." He currently serves as the SCDAA Chief Medical Officer.