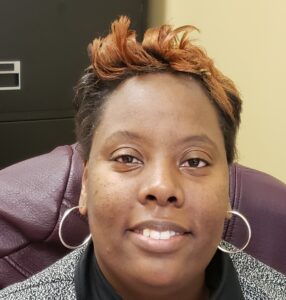 Tiffany Scott will serve as SCDAA's Care Coordinator for the Health Resources Services Administration (HRSA) grant-funded Newborn Screening Follow-up Program. In this role, Scott will manage the collaboration and continuous partnership with community based organizations and support individuals with sickle cell disease, their families and communities in a team approach.
Scott began her journey as a Community Health Worker (CHW) at a federally qualified health center in Baltimore City, following work at several Department of Social Services Agencies. Prior to that she was employed with the Office of Health Care Quality, formally known as  Maryland AIDS Administration/Prevention and Health Promotions, and the Maryland Board of Nursing.
Advocating for the Community Health Worker profession and the State of Maryland has given her the opportunity to speak in front of many throughout the state. She has  testified in Annapolis for the Senate and House bills regarding certification for CHWs in the State of Maryland. She is the chair of the Maryland CHW Association, Inc. and a member of the State of Maryland CHW Advisory Committee.
Scott studied sociology and social welfare at the University of Maryland Baltimore County.