Welcome to CMO Speaks, a blog featuring the voices of SCDAA's clinical leadership team. This is part two of a three-part series on gene therapy for sickle cell disease. Part two was written by Dr. Lewis Hsu.
What comes up for you when you hear the words "gene therapy?" If it makes you feel overwhelmed, skeptical and/or confused, you're not alone. There are a lot of misconceptions about gene therapy, and it can be hard to understand why it's so important. Get some answers to frequently asked questions about gene therapy below!
Q: Is gene therapy for sickle cell disease a surgery? How long does it take?
A: It is not a surgery, more of a process. It can take a while to complete. We advise people considering gene therapy to estimate that it will be like a full-time job for the first six months and continue to be very time intensive for one to two years afterward.
Q: Where can I get information about gene therapy for sickle cell disease?
A: We encourage you to start with these online resources:
New updates are presented at sickle cell conferences annually. Consider registering for the SCDAA Annual National Convention, the Foundation for Sickle Cell Disease Research's Annual Sickle Cell Disease Research and Educational Symposium and others.
Q: How do I sign up for gene therapy?
A: There are at least five groups trying to develop gene therapy for SCD. All are currently conducting clinical research studies. The specialized team that does gene therapy overlaps with the team preforming bone marrow transplants. You can search for research opportunities using SCDAA's Clinical Trial Finder or by visiting ClinicalTrials.gov. Signing up for gene therapy requires a lot of discussion and deep thought by the patient and their whole family. Read this statement from SCDAA's Medical and Research Advisory Committee to learn more about what it means to participate in a clinical trial.
Q:  What connects sickle cell disease to gene therapy?
A:  Sickle cell disease is inherited, so if a person's bone marrow stem cells have the genes for sickle hemoglobin, the red blood cells will cause sickle cell disease (SCD). Medicines can make SCD symptoms milder, but they cannot stop a person's body from producing sickle hemoglobin. One way to stop the process and "cure" the disease would be through a stem cell transplant. However, this involves finding a donor – which can be tricky. The ultimate way to cure a genetic disease like sickle cell is by adjusting the genes so they do not make sickle hemoglobin in the first place – that is what we mean when we talk about gene therapy. It is a long-term cure that doesn't require a donor. There are several techniques to do gene therapy.
Q:  What was the recent news about gene therapy and sickle cell disease?
A:  There was a lot of news in January – March 2023!
The New York Times published this article and National Public Radio reported that gene therapy is a pioneering treatment for sickle cell disease. They highlighted the voices and experiences of advocates from around our community.
Two pharmaceutical companies (bluebird bio and Vertex/CRISPR) announced that they will bring their SCD gene therapy clinical research results to the U.S. Food and Drug Administration (FDA) for possible approval as safe and effective in the first quarter of 2023. In late February, three other groups (Sangamo, Graphite Bio, Intellia) each announced the closure of their SCD gene therapy clinical research studies, apparently as business decisions.
The Third International Summit on Human Genome Editing was held in London on March 6-8, 2023, and a lot of time was devoted to discussing sickle cell disease, including science, ethics and patient perspectives. One perspective is that gene therapy is one of the greatest advancements for sickle cell disease and provides hope for a "universal cure." Victoria Gray, the first person to be cured of SCD using the CRISPR genome editing technology, was a special featured speaker. She told a powerful story about her life before and after the gene therapy. SCDAA board member Dr. Melissa Creary spoke as someone contemplating gene therapy and shared her concerns about equity and ethics related to the technology.
Q: Is the sickle cell community in favor of gene therapy?
A: Yes, gene therapy potentially could cure anybody with SCD and lead us to a universal cure. However, many important details need to be worked out before we reach that point.
Q: Would this be funded by taxpayer money? Why should a society pay the high cost of gene therapy? Or the high costs of any SCD care?
A: The high upfront cost will have a "return on investment" in the long term. Direct savings will be seen in lower medical costs for the rest of our lifetimes. Indirect economic benefits to society include fewer absences from work for individuals and caregivers, less suffering, more productive taxpayers and less crowded hospitals and emergency departments. We lack actual long-term data, but math models could estimate a "return on investment."
Q: Does everybody with sickle cell disease want gene therapy?
A: Not yet. Some worry about side effects of gene therapy preparation, including the risks of infertility and unknown risks of leukemia. Others cannot devote the time (a year or more) for the gene therapy process. Some people feel that their current medications are controlling their SCD quite well and don't feel the need to change their treatment plan. Some have misinformation about the process and might change their decision with better awareness. Some people simply want to "wait and see" about any new medical treatment.
Q: Will health disparities limit access to gene therapy?
A: Inequities stemming from racism, stigma and poverty are a big problem in sickle cell care now. Unless proactive steps change the US health care system, gene therapy will magnify these inequities in the US. The global impacts of gene therapy must be considered as well. Can the vast population with SCD in sub-Saharan Africa and elsewhere get access to gene therapy, or will Americans reap the greatest benefits?
Q: Should all government supported funds for sickle cell disease go to researching gene therapy?
A: It should not be an "all-or-nothing" decision. There can be a "return on investment" for federal and state funding to fulfill the evidence-based standards of care for SCD. Better care for pain in the emergency department, more access to FDA-approved medications for SCD, more comprehensive care centers with staff who are trained in modern guidelines and more awareness of SCD and sickle cell trait are all high priorities for the SCD community. People should not continue to suffer substandard SCD care while waiting for gene therapy to be developed.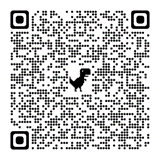 If I have 25 seconds to comment on sickle cell disease gene therapy:
Gene therapy progress is accelerating in SCD ("hitting the gas"). bluebird bio and Vertex/CRISPR are bringing data to FDA to ask for approval.
The high upfront cost of SCD gene therapy will be worthwhile because of the "return on investment."
Individuals with SCD should not continue to suffer substandard care while waiting for gene therapy to be developed.
---
Lewis Hsu, MD, PhD, is a pediatric hematologist who serves as director of the Sickle Cell Center and professor of pediatrics for the University of Illinois at Chicago. He has conducted sickle cell research, published over 50 peer-reviewed papers and co-authored "Hope and Destiny: The Patient and Parent's Guide to Sickle Cell Disease and Sickle Cell Trait." He currently serves as the SCDAA Chief Medical Officer.